Ashley & Josh
Hoping to Adopt
(Texas)
Letter
Our Story & Why Adoption
---
We are so grateful that God has allowed us the opportunity to share information about our life with you.
---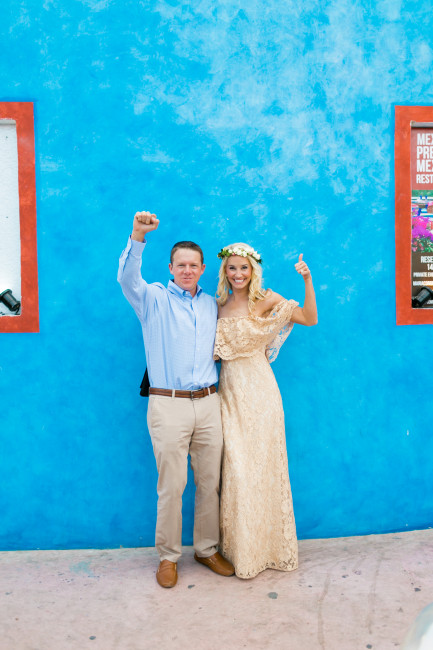 Hi there!
Josh likes to remind everyone that the first time we met, I (Ashley) didn't even remember him. However, the important detail here is that it was at a Halloween party, where he was dressed up as a Beastie Boy. He doesn't look much like the Beastie Boy in real life. I was a freshman, and Josh was a junior in college. The first evening we were introduced, Josh, in his pinstripe, velour sports coat, asked me for my number. It was the beginning of my freshman year at college, and I remember briefly thinking, should I really give my number to an older guy in a velour sport coat?... ha-ha! I am sure glad I did! Josh and I became best friends very quickly and continued our friendship for a few months. Our first official date was on Valentine's Day at a Mexican restaurant. We dated throughout college, during Josh's internship in Dallas, and remained in a long-distance relationship when Josh moved to California for work. We were in a long-distance relationship for three years. It wasn't easy, but we learned a lot along the way. As soon as I finished my Master's program, I moved to southern California to be with Josh. Two years later, Josh proposed to me when we were on a trip home visiting our families. Just as we began planning our wedding Josh's dad, John, was diagnosed with stage four lung cancer. We moved home to be with him and together, with Josh's sister, we cared for him. John passed away far too quickly, only three months after his diagnosis. We took time to process John's passing, and after a year and a half long engagement, we had our dream wedding in Mexico on a golf course overlooking the ocean. We have been married for three years now, and each year has made our relationship stronger and has brought us closer together. Adoption made a special imprint on our lives years before we were married. The Gladney Center for Adoption was my (Ashley) first internship, as a social worker. During this time, I was able to get a glimpse of the joys and hardships of the adoption process. I remember sharing the experiences I had with expectant mothers and adoptive parents with Josh. At the time, we had been dating for about four years and knew one day we would begin and grow our family. I remember us imagining and talking about how God would build our family. We would pray that God would bless us with the opportunity to adopt a child one day. We are so grateful that God has allowed us the opportunity to share information about our life with you. Now, we find ourselves praying for you as an expectant parent making an extremely difficult decision.
Meet Ashley
---
There are many more things I could say about Ashley, because to me, she is the most amazing person in this world.
---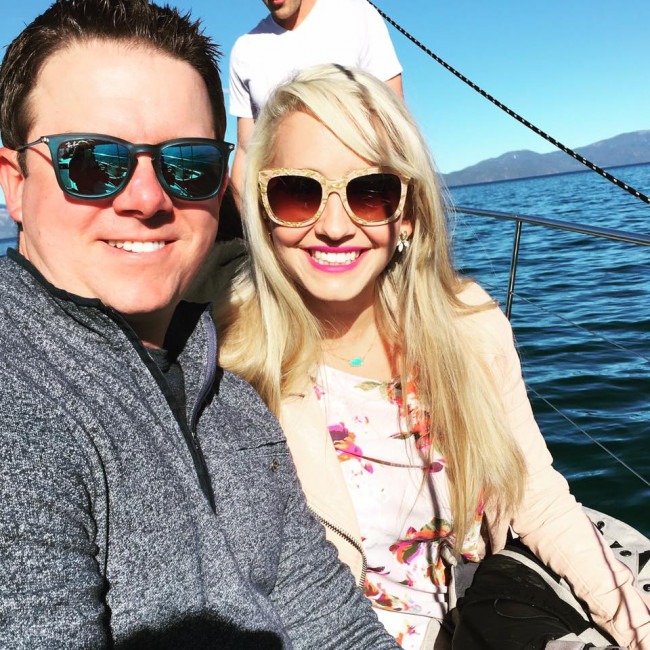 On the water
Josh shares: The first time I met Ashley, I knew she was special. She is not only beautiful, but it was clear that she had a good sense of humor, genuinely cared about others, and was someone that many people called a friend. The night our mutual friend, Josh, finally introduced me to her, I just knew she had to be in my life! Despite the pinstripe, velour sports coat I wore that night, which she still reminds me about, I was fortunate enough to get her number. Ashley is an extremely loving and caring person. She loves me, her family, friends, dogs and deeply cares about many people. Her loving nature was evident early on in our relationship and has continued to show true throughout our twelve years together. She has always been very close with her family. She never misses a family event unless she absolutely must – this includes birthdays, holidays and even our nieces and nephews' school or extracurricular events. Ashley is genuine, compassionate and sensitive. You generally know what she is thinking and feeling by looking at her or simply having a conversation with her. She loves hard and sometimes also cries hard. She is one of those people that many feels like they have known for years. She listens and cares, which I think has a lot to do with why she decided to go into social work as a profession. There are many more things I could say about Ashley, because to me, she is the most amazing person in this world. I've shared the things I think define her most and hopefully you will get a chance to get to know her better yourself. Ashley will make an amazing mother someday and will not only provide love, but will also make sure to develop strength, compassion and the other behaviors that are core characteristics for any child.
Meet Josh
---
Josh almost always has a positive outlook, no matter what the situation and gets along with almost anyone.
---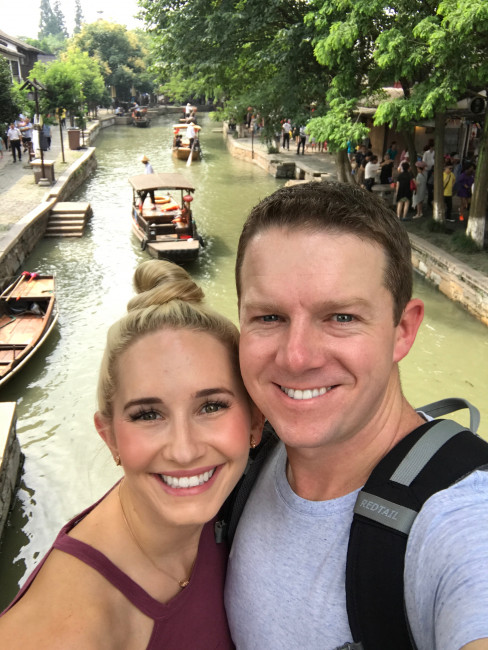 He is the best!
Ashley shares: Josh is one of the most genuine people I know. He is devoted to the people in his life and always sees the good in everyone. He is driven, intelligent and always strives to do the right thing. In college, I remember studying with him and wondering what language he was writing when he would do his math homework, as he was an electrical engineering major, and I was a marketing major, at the time. Josh has worked for the same company since interning with them in college. He enjoys his job, is successful, and always strives to do his best. He sets professional goals and enjoys working hard to reach them. Josh almost always has a positive outlook, no matter what the situation and gets along with almost anyone. He is funloving, has a gift of making any situation more fun and doesn't take the unnecessarily things in life too seriously. He is always game to sing along to a crazy song or make a funny video with me, and he always shows up to love and support me in any way he can. He also loves his family fiercely, is always there for them and does all that he can to help them. We moved home from California to live with his dad and to help care for him when he was sick. Now, Josh helps his mom since she lives alone. His sister, Julie, has always looked up to him and he fosters a very close relationship with her. To my core, I know that I mean more to Josh than anything in this world. I don't say this to gloat, but I say this to convey just how devoted Josh is. We have a mutual love and respect for one another that is irreplaceable. Together, we have been through some difficult life circumstances that most people our age have not experienced. However, knowing the strength of our relationship gives me peace of mind in every situation we face. I know that together, we can always get through anything.
Lastly We Want To Share
---
We value the importance of love and relationships in life; therefore, we promise to foster a healthy relationship between you and your child throughout their life.
---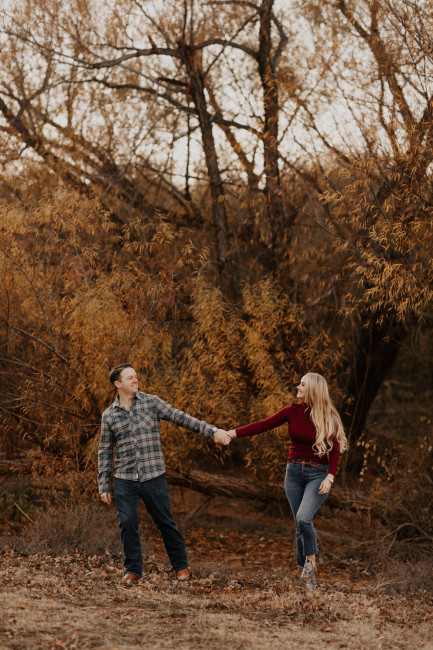 Thank you for considering us & adoption!
Thank you again for getting to know us a bit. Lastly, we want to share some sincere promises before you leave. We want you to know that if you choose us to parent your baby, you will forever hold a special place in our hearts, no matter what, because you will always be your baby's first parent. We are already praying for you, and we will continue because you will always be one of the most important people in your child's life and in ours. You will always be the person who changed our lives forever and made our dreams come true, and we will forever be grateful for that. We promise to honor you throughout your child's life and speak of you with praise and respect. We promise to consistently remind your child just how much you love them and explain your selfless decision in choosing to make an adoption plan. We promise to show your child our unconditional love every single day. We promise to develop and raise your child to the best of our ability, always showing love. We promise to celebrate differences and recognize similarities. We promise to fully embrace your child by immersing ourselves, as a family, in your child's culture so that it honors their biological heritage. We value all aspects of diversity and promise to empower your child by teaching them to embrace their heritage. We promise to provide for your child and support them in any activities, goals or aspirations they may have. We value the importance of love and relationships in life; therefore, we promise to foster a healthy relationship between you and your child throughout their life. We believe that a child can never be loved too much. The relationship that is right for you and for your child will always be a priority to us. We promise to keep you as a special part of your child's life forever. We truly wish you and your child the very best. Wherever your path may lead you, may God bless you both throughout the rest of your journey! Our very best wishes, Ashley & Josh